Hi! I'm Anne.
I have over a decade of experience as a graphic designer and web developer, including agency work for notable clients like Jenny Craig, Miz Mooz, and Martin Lindstrom.
I earned a Bachelor of Fine Arts in Visual Arts in 2004, which is what instilled in me my passion for visual uniqueness (because "It's pretty" just doesn't cut it in the shocking and strange world of high art). I've also been hand-coding websites since the 90s and have a deep nerdy passion for web code and UI/UX.
Aside from running my freelance business, I also currently teach eight design courses in the Web Development and Interactive Design program at VanArts.
Skills
Design: print and web
Web development: custom WordPress themes, mobile responsive sites, eCommerce
Illustration
Project management and strategy
Logos and branding
Copywriting and editing
Courses I Teach
Photoshop
Illustrator
Project Management
Interface Planning and Design (UI/UX)
Design Concepts
WordPress
Portfolio Development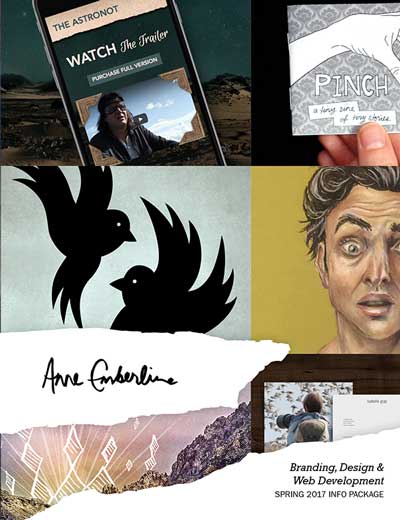 Learn more about working with me
Download my 2017 Info Package